by Rich O'Brien
$2.95 Free for premiums
SKP (14MB)
(ZIP Format)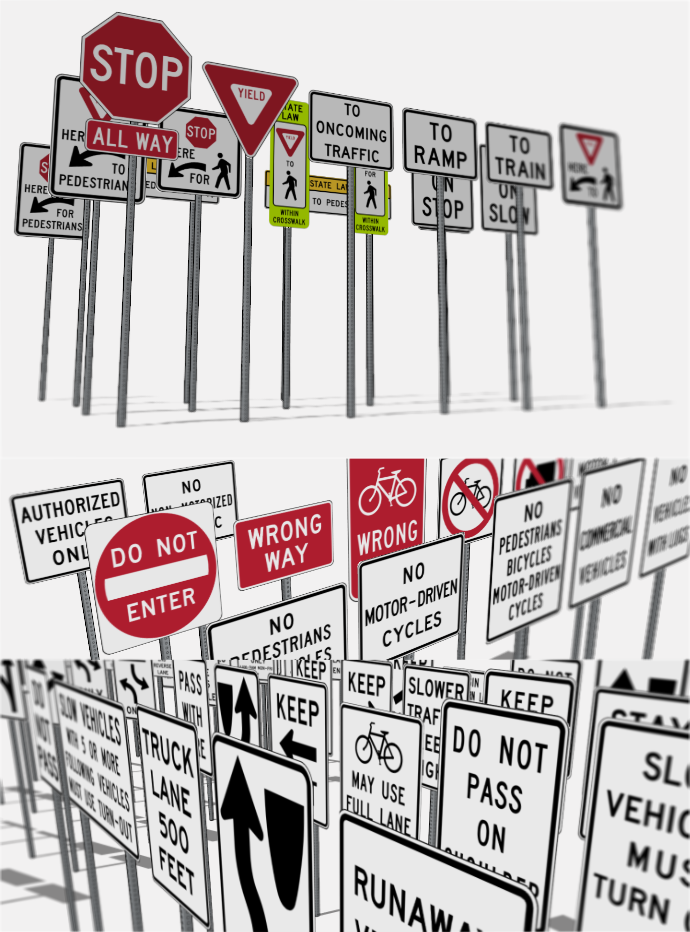 This product contains a single SketchUp file (.SKP) with 117 separate road signs commonly used in the US.

Each object is optimized for use in SketchUp v8 or above.

The objects use a texture atlas to assign signs to faces in SketchUp. Each sign is a single face and uses double-sided materials to simulate front and back appearance.

SketchUp by default resamples the texture to improve performance. To see textures all full resolution use Preferences and set Max Texture Resolution.