Mootools has just released 3DBrowser 12.5 and offers 100 seats of 3DBrowser for 3D Users + Polygon Cruncher at $69 instead $129 for Sketchucation readers. This tiny link redirects you to that advantageous offer: http://tinyurl.com/l2yfyga
Download 3DBrowser
To find out more about what's new in 3DBrowser read on...
3DBrowser extends the file viewing capabilities of Windows Explorer to make viewing various 3D Formats possible within its own OpenGL viewer. It acts as a portal to your assets and a convenient way to thumbnail your folders. It handles tons of different file formats from over 20 3D file types, 80 image file types and numerous audio file types.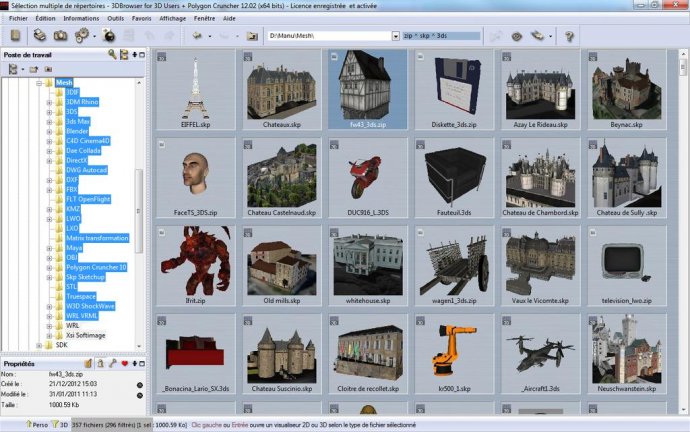 3DBrowser optionally includes Polygon Cruncher tool which does a very good job of maintaining an object's overall form but drastically reducing the poly count.
This update particularly focus on improvements related to 3D import/export support. In particular, the Sketchup module has been completely rewritten using last Trimble 2014 SDK API giving the ability to read/write Sketchup 2014 (and prior) files even in the 64 bit version of the application.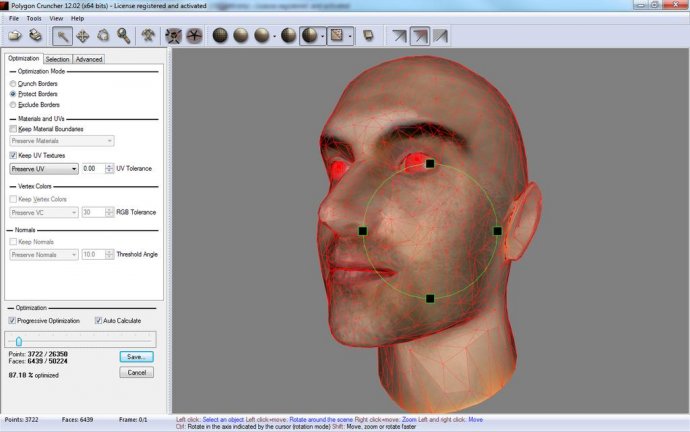 It results in a very good experience in browsing any sketchup file and makes 3DBrowser an universal platform for converting Sketchup assets to/from collada, 3ds Max, Maya, Collada, Lightwave, Cinema 4D, Modo, Wavefront and others.
You can get more information about 3DBrowser on Mootools web site.